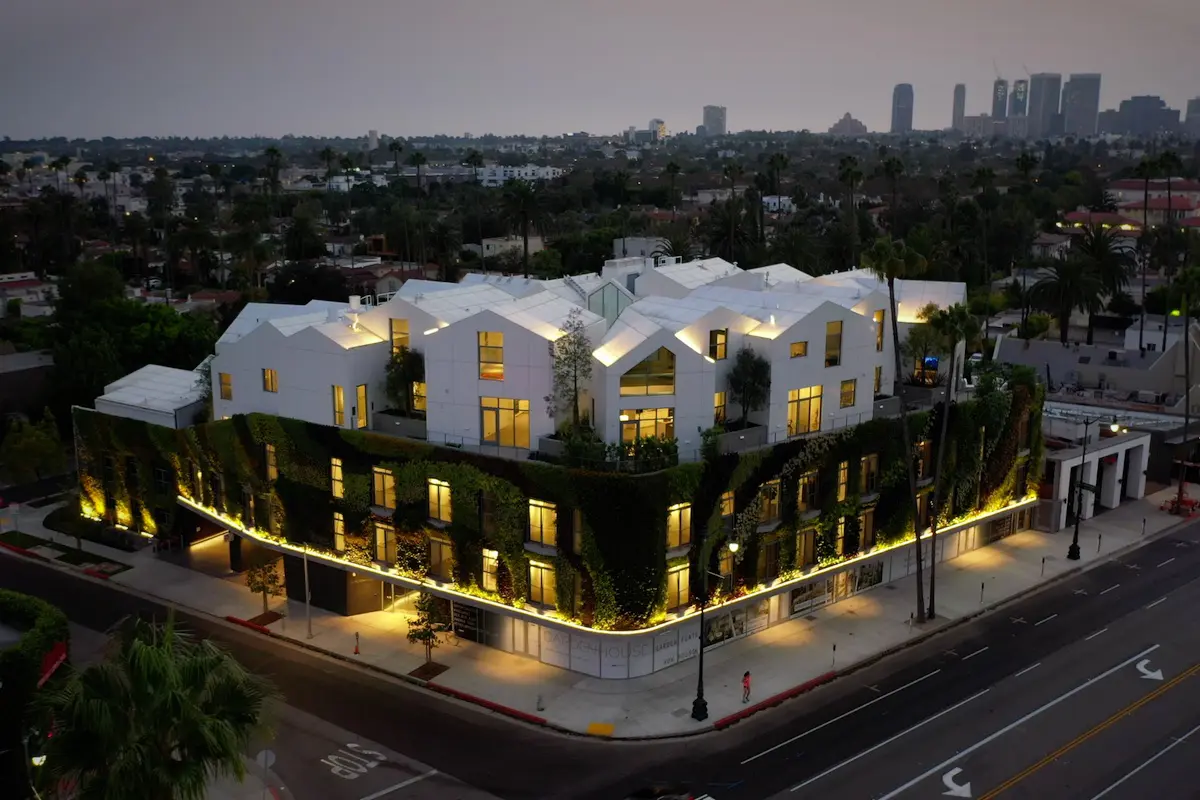 The annual Southern California Development Forum Design Awards has named Gardenhouse the winner of its distinguished Merit Award in the Multi-Family Residential category. MAD Architects and Gruen Associates accepted the award, which recognizes projects that demonstrate innovation and commitment to the business environment and the communities of Southern California. In a comment from the jury, Gardenhouse was described as a "very beautiful project."
Nearly 100 projects were submitted to the highly competitive residential design category, and a panel of architects considered various aspects of design, sustainability and aesthetics before naming the winners. In a press release from the American Institute of Architects California, SCDF jury members agreed they were searching for "exceptional design that represents all that California architecture has to offer."
Located in Beverly Hills, Gardenhouse is the first residential development in the U.S. by Ma Yansong, founder of the internationally renowned MAD Architects, who collaborated with L.A.-based Gruen Associates to create the project's eye-catching "village on a hill" design and its stunning, 6,700-square-foot living wall. Gardenhouse comprises 16 residences in three distinctive collections—penthouse Sky Villas, three-level Row Houses and single-story Garden Flats—each move-in ready home boasts its own unique floor plan and is positioned around a central courtyard garden.