Open, Airy
Single-Story Homes.
The eight Garden Flats for lease are centered around the outdoor living experience, with a thoughtful balance between tall windows and gallery walls fit for an extensive art collection. Configured generously on a single level, these residences boast three bedrooms and ample space for dining and entertaining.
Featuring open-plan living and unobstructed spaces, the Garden Flats transition effortlessly from interiors to private balconies and terraces which open onto the interior courtyard. The homes feature direct lift access to a private entry foyer from the lobby and subterranean parking garage.
2,173 - 2,606 square feet
Three bedrooms
Three bathrooms
One half-bathroom
Starting at $16,500
View Availability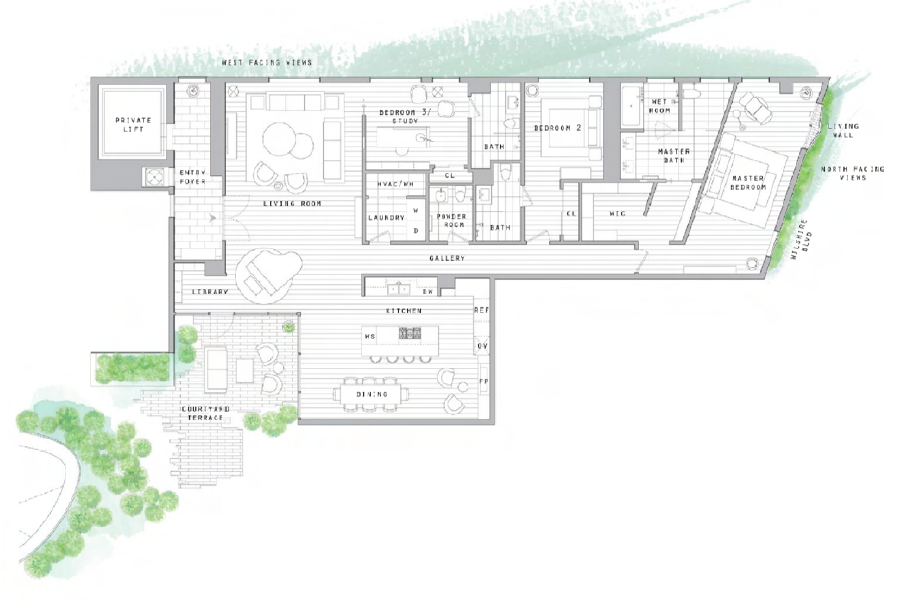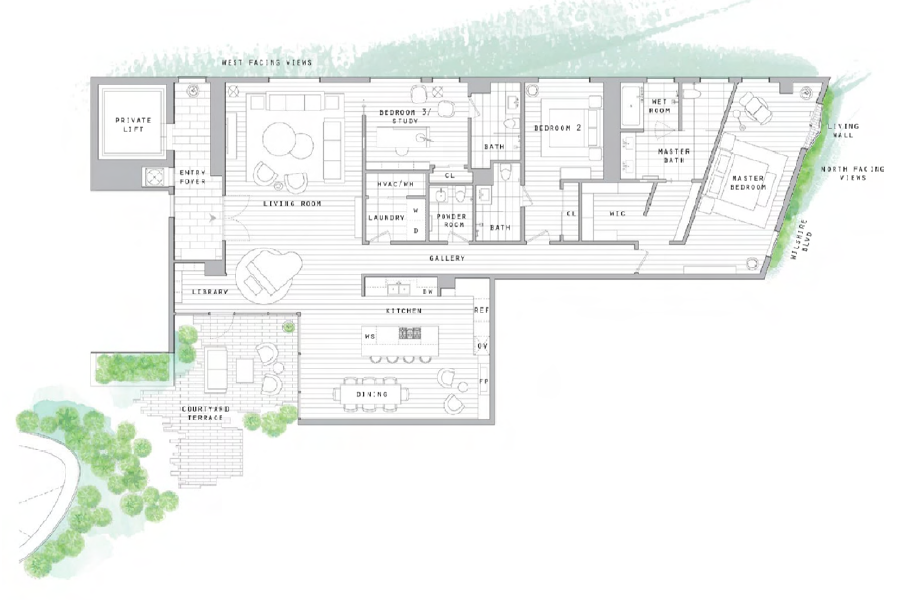 Inquire below for more information on Gardenhouse Beverly Hills.