MAD Architects
Ma Yansong, founder and principal of MAD Architects, is recognized as one of the most influential voices among a new generation of international architects. With a core design philosophy of "Shanshui City"—a vision for the city of the future based on the spiritual and emotional needs of its residents—MAD Architects endeavors to create a balance between humanity, the city and the environment.
Rottet Studio
Interior designs by AD 100 firm Rottet Studio reflect the team's desire to improve the human experience through the built environment. The firm's inventive visionaries represent the style and sophistication of various generations and cultures. Together, they work to develop inspiring, timeless and sustainable designs that benefit their communities in enduring and impactful ways.
Palisades
Palisades is a real estate firm based in Santa Monica, California, committed to creating projects which highlight innovative and sustainable design. Palisades brings local expertise, global perspective and a passion for craftsmanship, as well as a belief that good design can elevate urban living and build vibrant communities.
Align Residential
Align Residential is an exclusive residential hospitality company dedicated to creating unique experiences. Align's approach is crafted based on the DNA of each project rather than a one-size-fits-all playbook. An unwavering commitment to innovation and the pursuit of perfection are hallmarks of the firm, along with passion for operating best-in-class communities on behalf of affiliates, investors and partners.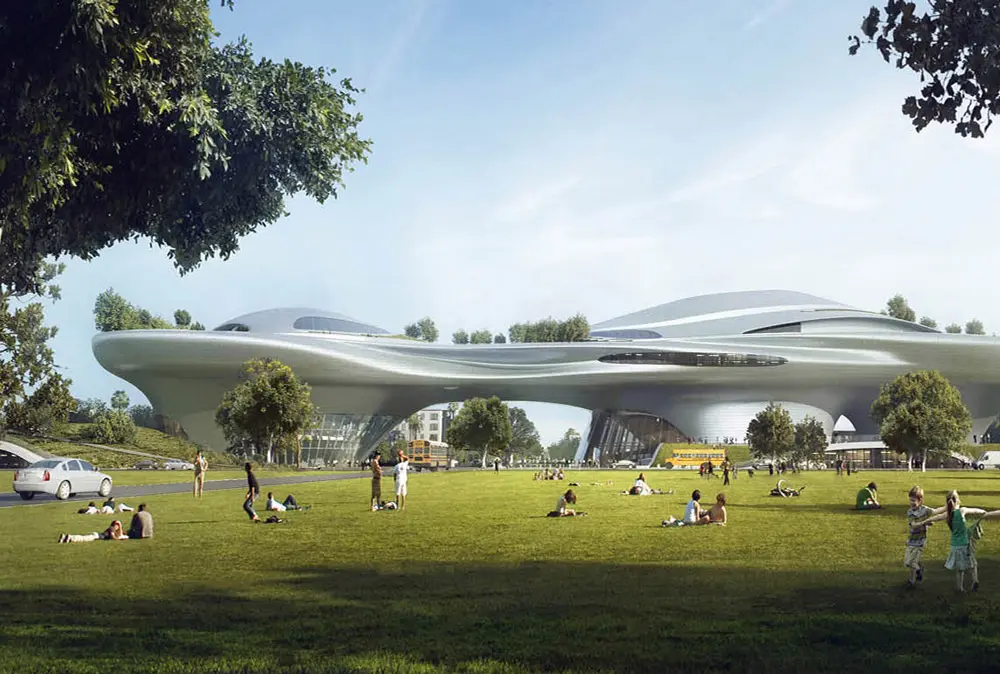 LUCAS MUSEUM OF NARRATIVE ART
Recently completed works by MAD Architects include the Harbin Opera House, The Huangshan Mountain Village and Chaoyang Park Plaza in Beijing. Ma became the first Chinese architect to design an overseas cultural landmark when he was selected by George Lucas to design the Lucas Museum of Narrative Art. His groundbreaking design for the museum is currently under construction in Exposition Park in Los Angeles.Recognized as a creative pioneer and central figure in the global dialogue on the future of architecture, Ma has ongoing international projects in Rome, Paris and Japan. He has been named one of the Most Creative People by Fast Company and was selected as a Young Global Leader by the World Economic Forum.